Karhu, founded in 1916, has been on the feet of Olympic winning athletes, and invented technologies like air cushion and fulcrum™, which is still used in the running shoe collection to this day.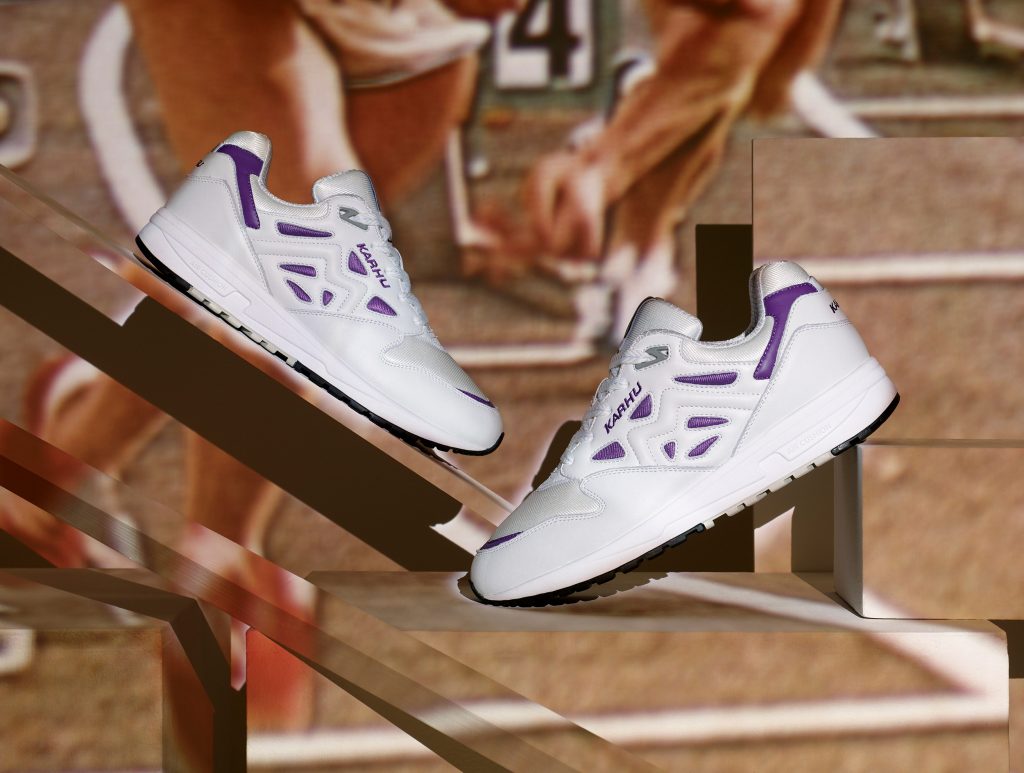 Influence in sport means you are long lasting, memorable, and measurable. In honour of this heritage, Karhu brings back a running shoe with a name that says it all, the "LEGACY ".
First introduced in 1996, the Legacy featured an Air Cushion landing zone, sandwich construction heel cap, and an EVA midsole to make a well-cushioned running shoe. Leaving no wish unfulfilled, the inherently stable design provided a comfortable ride.
Today, the Legacy 96 pays homage to past endeavours not forgotten while looking for future adventures. The material selection features premium Italian leather in the original white and purple colourway. The panel design stays true to the initial construction along with softly threaded, shiny mesh for breathability. The subli-mated print on the footbed highlights the shoe's Air Cushion heel, which gives added cushioning.
The Legacy 96 is launched in a special box that arrives with an extra set of grey/purple laces for a unique look. To introduce the Legacy 96 OG, Karhu worked with photographer Bram Spaan to artistically showcase the link between the shoe and the brand's running heritage.
On August 24th, the Karhu Legacy 96 OG pre-launches at ShoezGallery.com. To assist with the launch a special gift is provided: a bag that functions as both a tote bag and a rucksack. Karhu encourages you to celebrate your own Legacy by picking up the latest drop.