Il y a 10 ans, nous ouvrions notre magasin Dope et Nike nous a offert l'opportunité de collaborer sur une Air Max 1 Studio. Produite à seulement 15 paires, cette Air Max 1 était destinée aux clients qui nous supportent depuis le début. Avec son upper en buffalo print noir ton sur ton, ses touches d'infrared sur les lacets, l'outsole et la bulle, cette paire est loin de passer inaperçue lorsque le boss Flo l'a aux pieds. On retrouve également une couture « D69E » sur le talon pour « DOPE x LYON69 » car l'intitulé « DOPE » n'était pas envisageable pour Nike. Les clients habituels de Shoez Gallery et Dope ont certainement pu voir cette paire en display au plafond du magasins avec de nombreuses autres paires.
Voici une sélection d'images de cette Air Max 1 x Dope :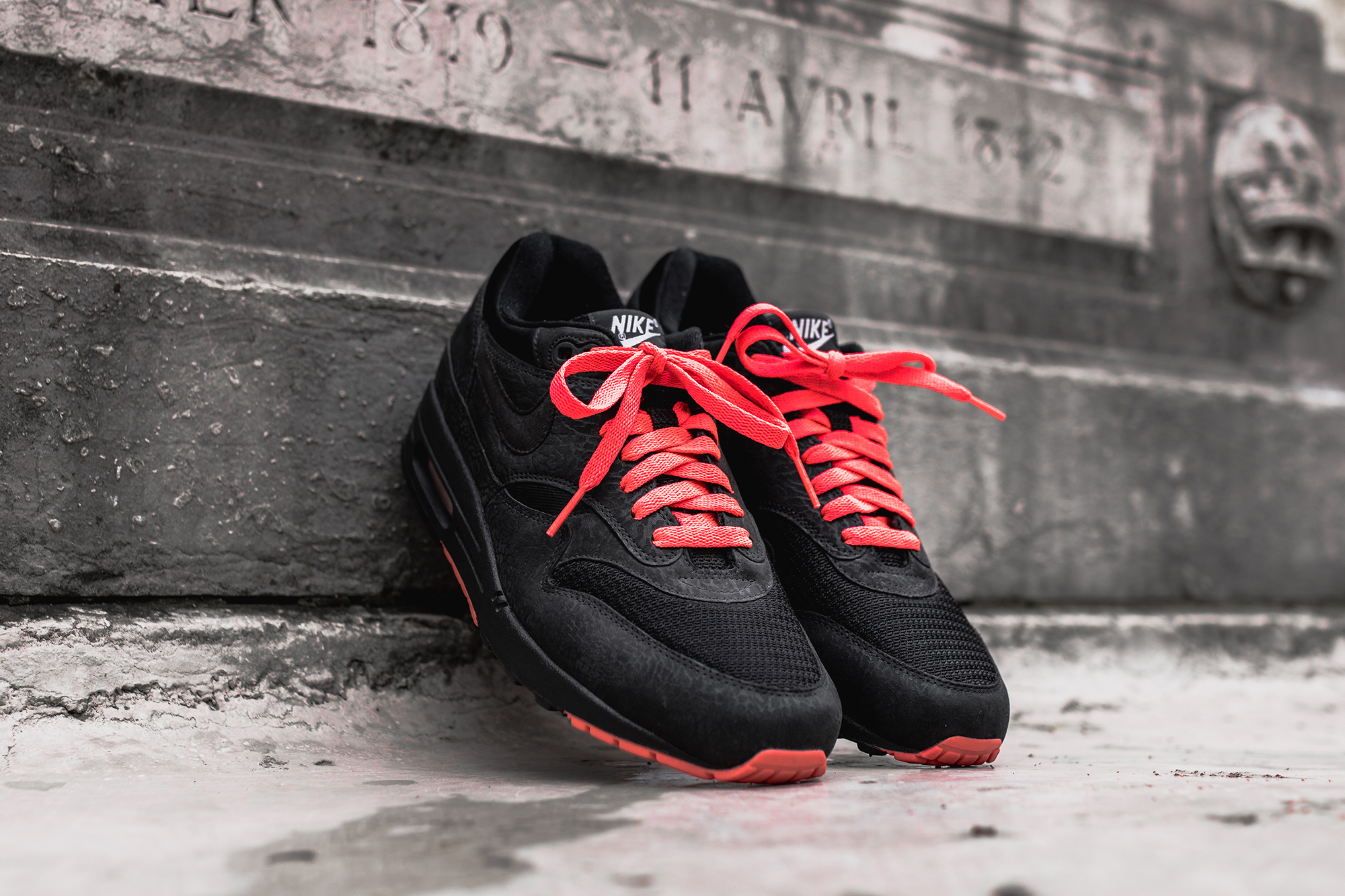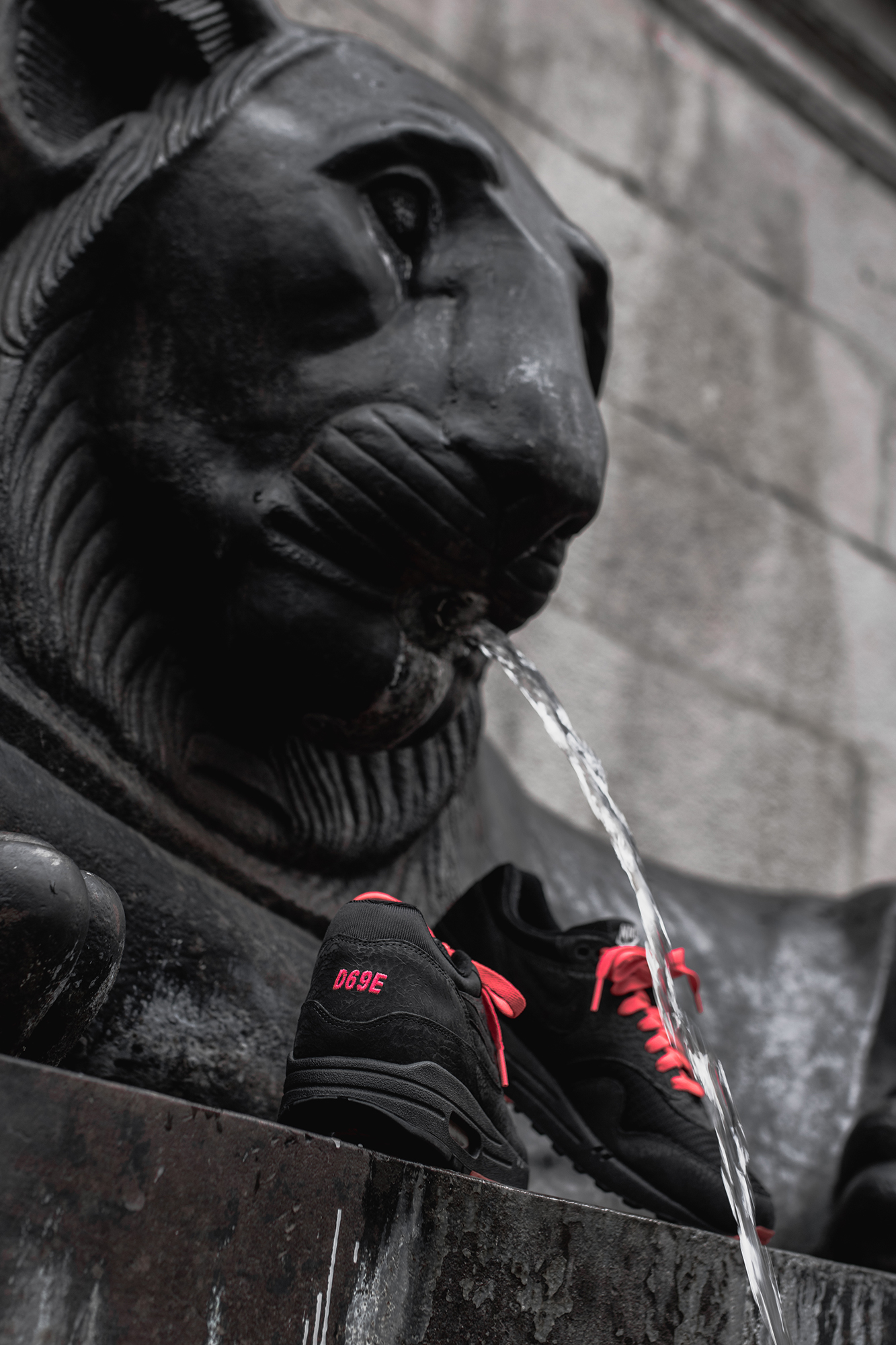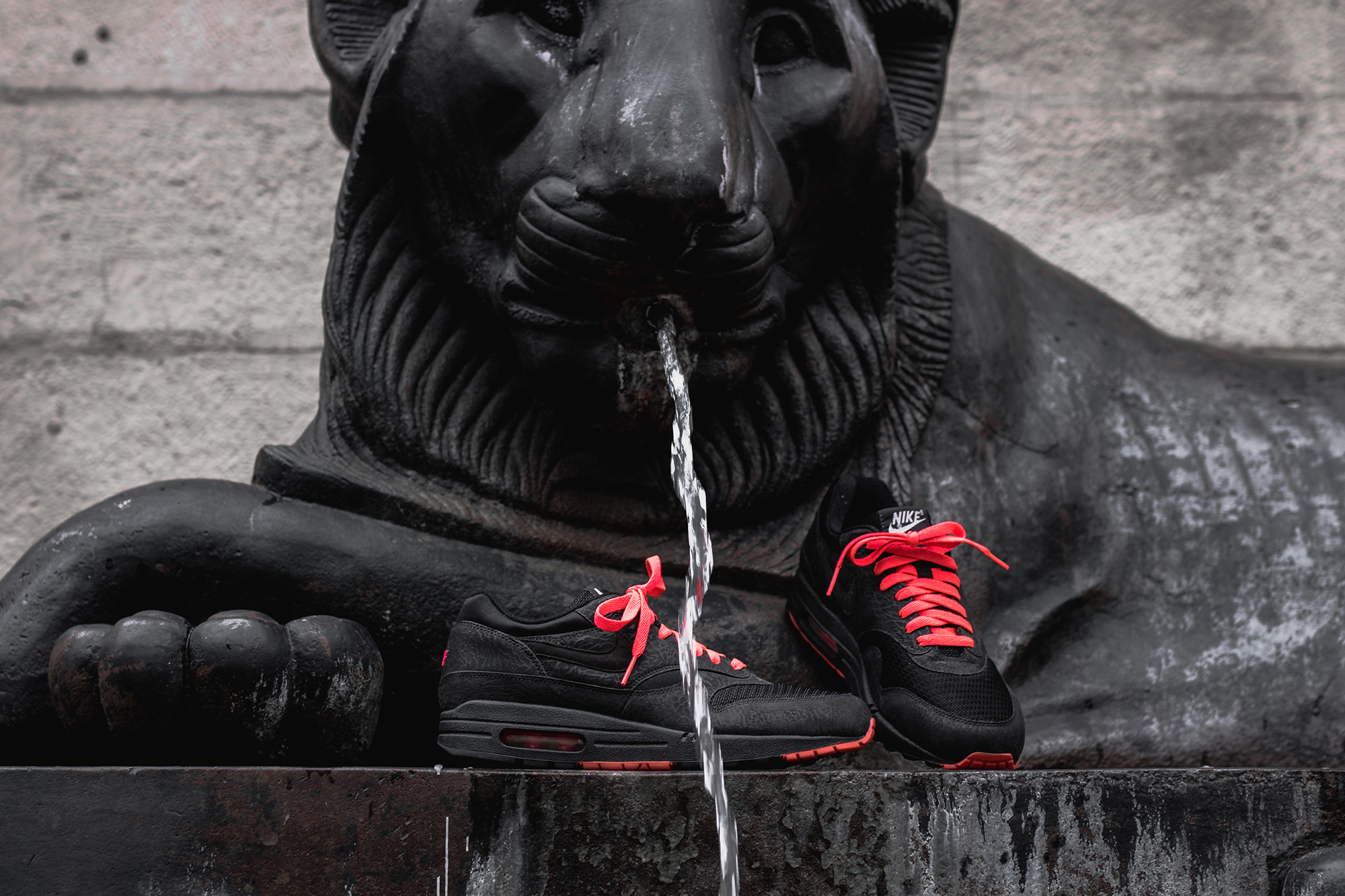 ---
10 years ago, we opened Dope, our second shop dedicated to urban & premium streetwear. To celebrate this, Nike gave us the opportunity to collab on an Air Max 1 design. With only 15 pairs made, this Air Max 1 x Dope « D69E » is one of the most exclusive Air Max to date and was given to the clients who support us since the beginning. This pair feature a black on black buffalo print, some infrared touches on laces, outsole and on the bubble, this pair doesn't pass unnoticed when the boss Flo wears them. To celebrate our Lyon based second shop we wanted to dedicate this pair to Dope, but Nike didn't want to have this word on an Air Max 1 since it was the beginning of the Studio program. This is why « D69E » is written on the heel of the shoes, 69 stands for the department and « D—E » for Dope.