Asics Tiger et la boutique italienne Slam Jam se réunissent à nouveau pour une superbe collaboration, concernant l'iconique Gel-Mai.
Partenaire historique d'Asics, Slam Jam s'est donc penché sur une paire iconique bien que méconnue du grand public. Car la Gel-Mai a été une figure marquante de la fin des années 90, cassant les codes, avec un upper futuriste d'un seul tenant.
A noter : la direction artistique du shooting a été réalisé par Office Magazine.
Cette Asics Gel-Mai sera disponible chez Shoez Gallery samedi 4 mars à partir de 10h30 en boutique, et plus tard sur ShoezGallery.com pour les paires restantes.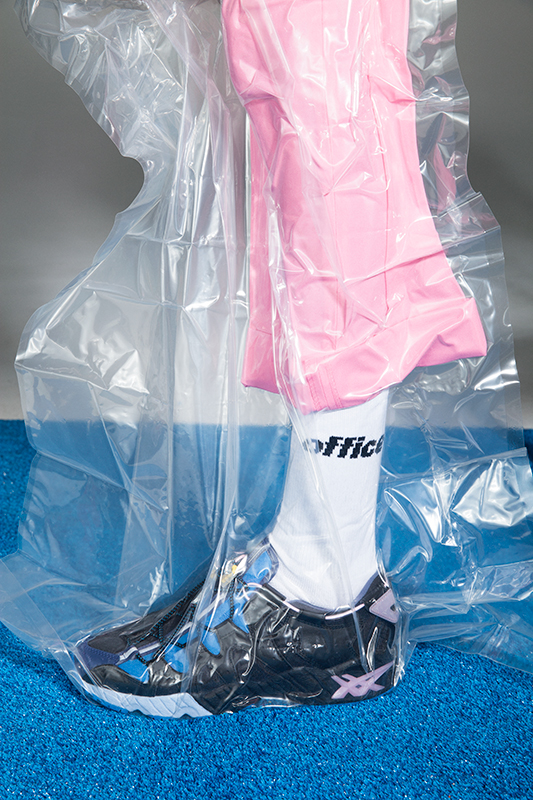 ---

ASICS Tiger and Slam Jam team up again for a new collaboration in restyling the iconic GEL-MAI. The GEL-MAI was rst released back in the late-90s and featured a head-turning construction that completely ditched the iconic ASICS Stripes for a one-piece futuristic upper.
With this new collaboration Slam Jam has worked on two color combinations, two different geometrical patterns: black and blue, green and violet.
The creative direction of the communications assets has been created by Of ce Magazine who shot an editorial for the presentation of this collaboration.
This pair will be released on Sat. March 4, in-store first.